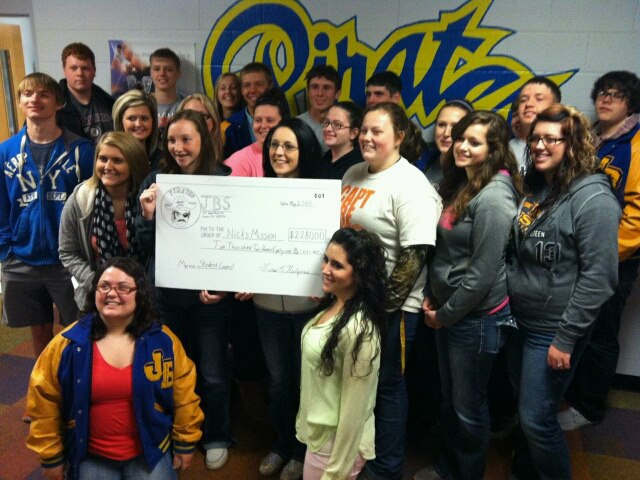 4th Annual Dinner & Auction Fundraiser
Sep 23, 2017 Save the Date! From 6-8 pm at FBC Family Life Center Dekalb, TX
Come on out for an awesome BBQ dinner and auction! Smoked Sausage or Pulled Pork, with baked beans, potato salad, rolls, dessert and iced tea, coffee and lemonade!
We will have an exciting live auction! Something for everyone! And it is for a great cause! With your support you can make a difference in many children's lives and help provide them with a backpack full of nutritional foods and snacks! These precious children look forward to these backpacks each and every Friday! They begin asking for them on Monday and ask everyday, "are we going to get our backpacks Friday!
Come support us and help make a child smile!
Fighting Child Hunger, Feeding Hope!


WHIP CHILD HUNGER CHALLENGE!
Take the Nick's Mission Whip Child Hunger Challenge. Take a whip cream pie to the face; send donations to PO Box 28, DeKalb, TX 75559 or make a donation at www.nicksmissionbackpack.com
Raising Child Hunger Awareness!

Fighting Child Hunger, Feeding Hope!